Message from the Right Honourable Richard Wagner, P.C., Chief Justice of Canada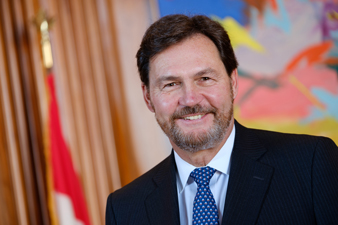 Judicial education is one of the pillars of a strong justice system. In Canada, the National Judicial Institute (NJI) continues to be the primary education provider for the country's 2,500 judges, delivering educational programs and resources that help judges serve Canadians better. A world leader in judicial education, NJI also works to strengthen the administration of justice abroad through its International Cooperation Group.
It takes more than a judicial appointment to become a judge; a commitment to lifelong learning is essential. Given how quickly things change in society and the legal environment, judges need to keep on top of developments relevant to their work; hone judicial skills such as courtroom management; and understand the social context of their decision-making, in keeping with the values enshrined in Canada's constitution.
NJI's curriculum encompasses all these areas—law, skills, and social context. As an independent, judge-led organization, NJI also fosters judicial independence, providing judges with the tools to manage their own educational needs and undertake training all across Canada. The Institute owes a debt of gratitude to the many volunteer judges and other key contributors who make it possible for us to offer such a wide array of programs and resources.
As a justice of the Supreme Court of Canada, I served as Vice-Chair of the NJI Board of Governors for two years. Now, as Chief Justice of Canada, I am pleased to take on the role of Chair.
I look forward to building on NJI's dynamic programs and resources together with members of the judiciary, NJI's dedicated staff, and our partners in judicial education.
The Right Honourable Richard Wagner
Chief Justice of Canada
Chair, Board of Governors, National Judicial Institute
Photo credit: Laforet & Sabourin – Courtesy of the Supreme Court of Canada